Report Filtering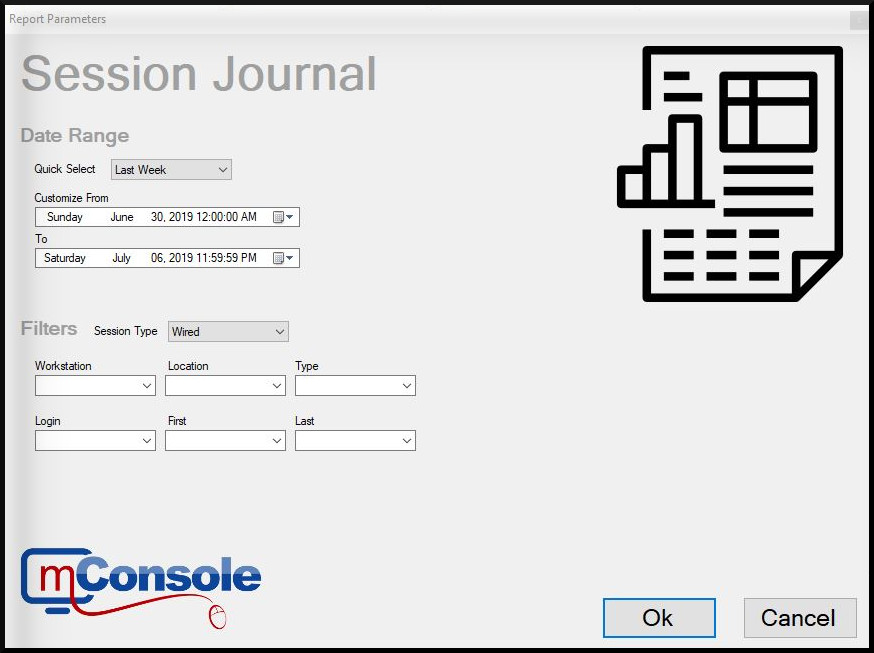 Reports can be filtered in all the expected ways:
Date ranges
Workstations
Workstation Types and Locations
Users
Executive Summary
The Executive Summary Report gives a quick overview of how workstations are being used.
A date and workstation range is selected for the report.
At a glance, the report shows how much time was allocated and how much time was actually used.
This feature is perfect for board members to review general usage.
Session Journal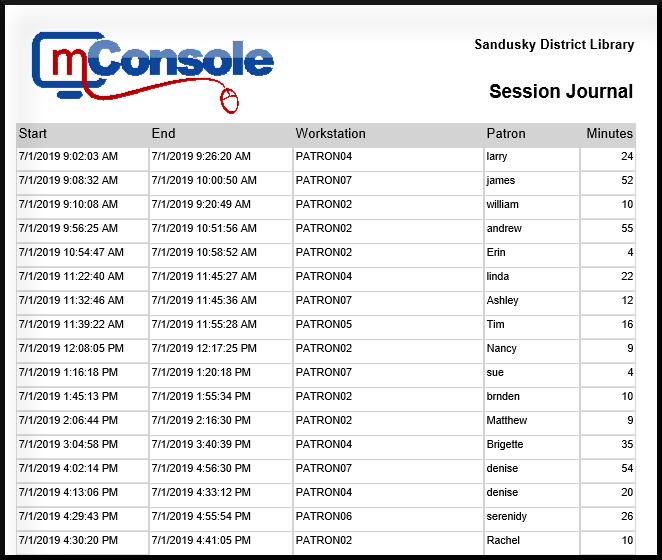 The session Journal allows you to easily view usage information for individual patrons within a given time frame.
Here you can view the date accessed, workstation identification, patron name, and elapsed time of each of those sessions.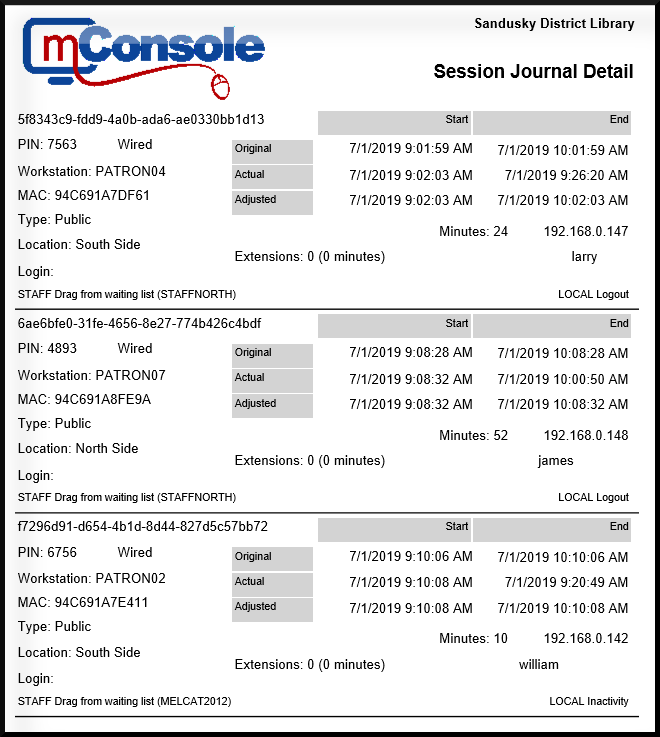 The session journal gives you the ability to document the usage of your workstations in an easy to access manner.
Along with the regular session journal screen, there is an option to view a more detailed screen of this information.
From this screen you can view more technical information on each session such as the workstations addresses, the location of the device, and the session PIN number.
Printer Journal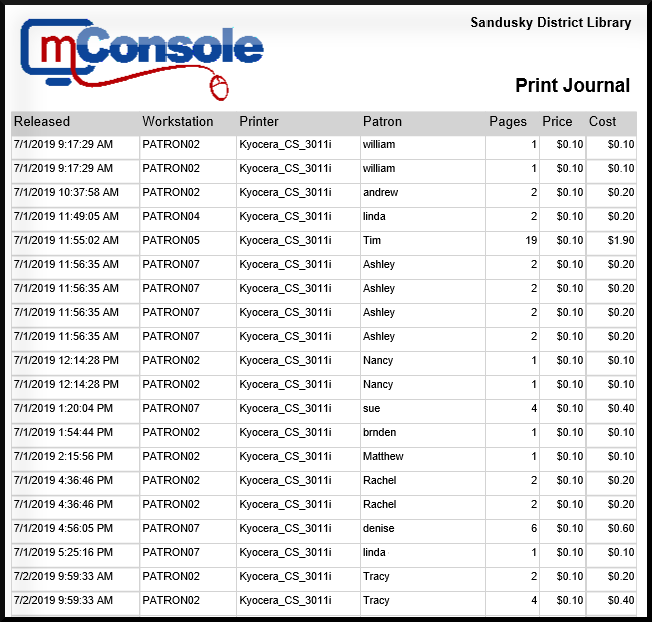 Much like the session journal, you are able to view patron print job information with the printer journal.
The data is collected and stored in the same way that the session information is.
From the print journal you can see which printer was used and by who, how many items they printed, and the total cost of their print job.
This tool is very helpful for counting up payments received over given dates.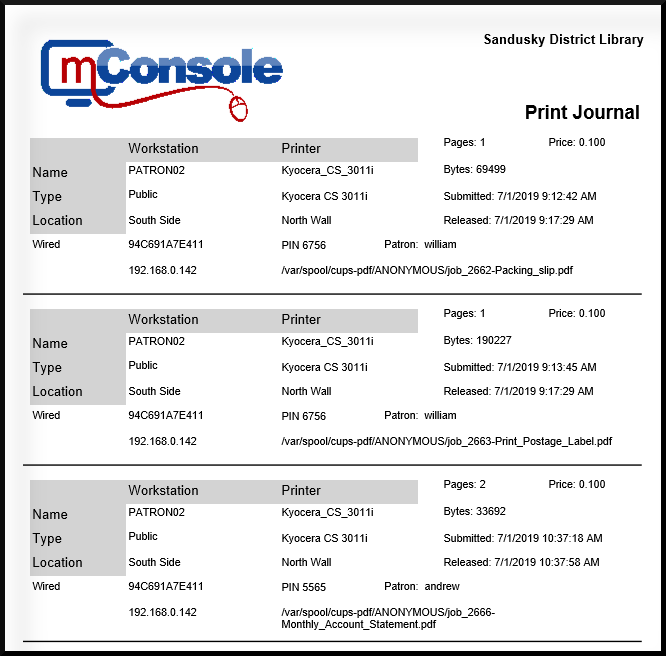 The print journal is also an excellent way to easily reconcile cash receipts that are contested.
You are also able to access more detailed information on these print jobs as well.
This works in a similar way to the session journal's detailed page.
You can use this to view information like the size and name of the printed object.
Guest Tickets
Guest Tickets are optionally generated to provide guests with access to your network.
Guest Tickets provide a convenient way to allow guests on your network.
Each ticket is good for a set amount of minutes and will automatically expire on a date that you provide.